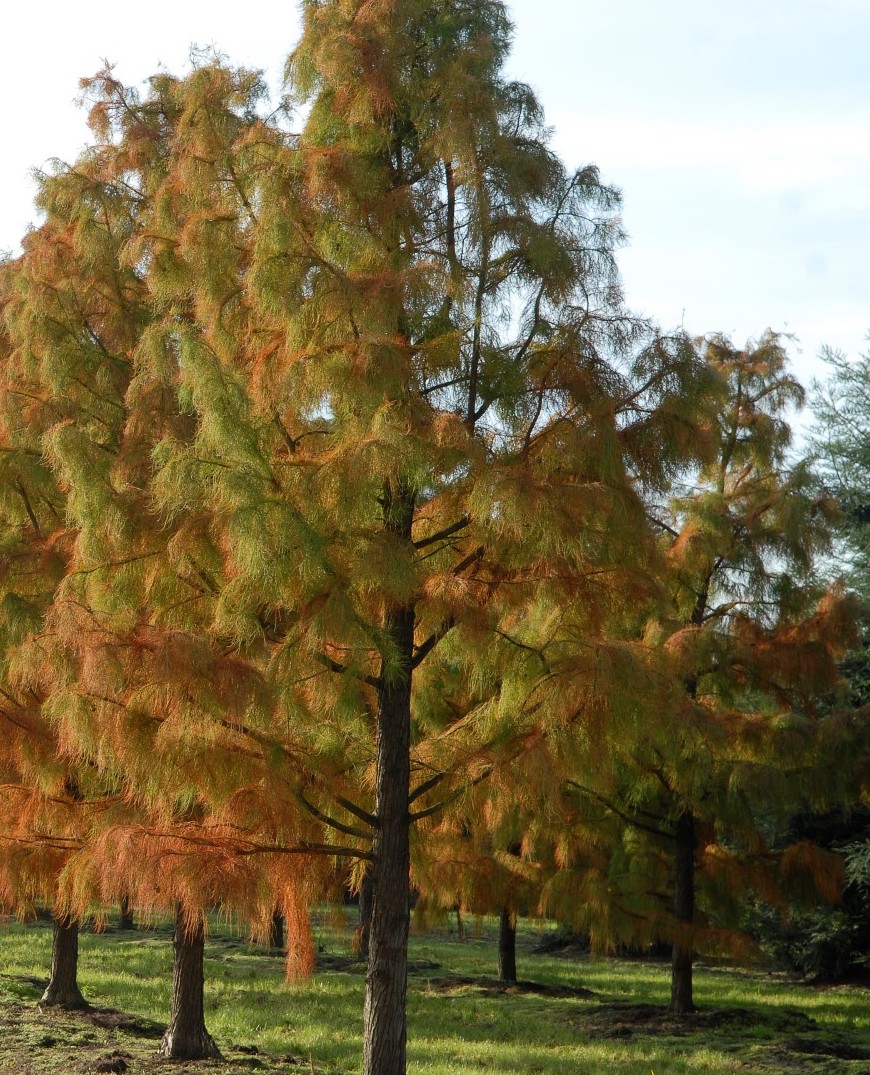 Bald Cypress (Taxodium Distichum)
This stately conifer, native to the Midwest, is often found in groupings in parks and larger spaces, along streets, and around lakes. Unlike most cone-bearing trees, bald-cypress loses its needles each winter and grows a new set in spring. The russet-red fall color of its lacy needles is one of its outstanding characteristics. Hardy and tough, this tree will adapt to a wide range of soil types, whether wet, dry, or swampy.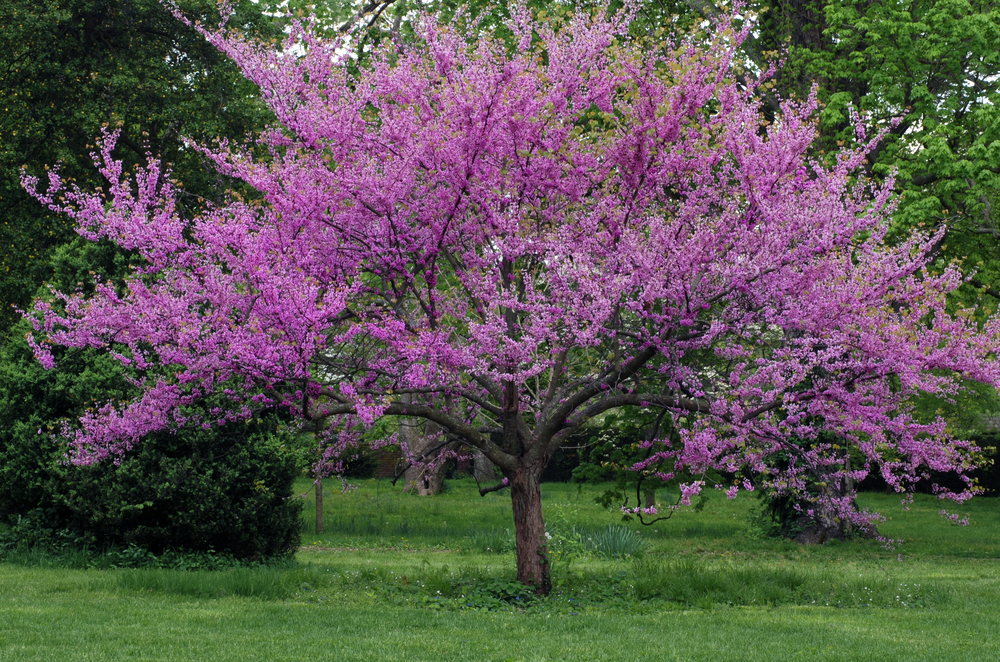 Eastern Redbud (Cercis Canadensis)
In April and May, many neighborhoods are brightened by the purplish-pink flowers lining the dark branches of redbuds before their leaves open. This Chicago-area native plant evolved in the understory and along the edges of forests. It works especially well among evergreens that contrast with its color and shelter it from intense sunlight.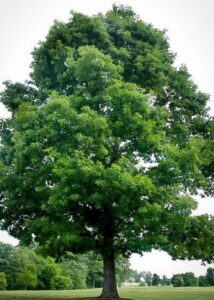 Swamp White Oak (Quercus bicolor)
Young swamp white oak trees start with grey peeling bark. Their fall color is orange-gold, and the tree's impressive size makes it a standout in the landscape. It holds its leaves late into winter, offering another point of interest when other trees around it are bare. You can go right with this unique oak species, ideally suited to almost any location.