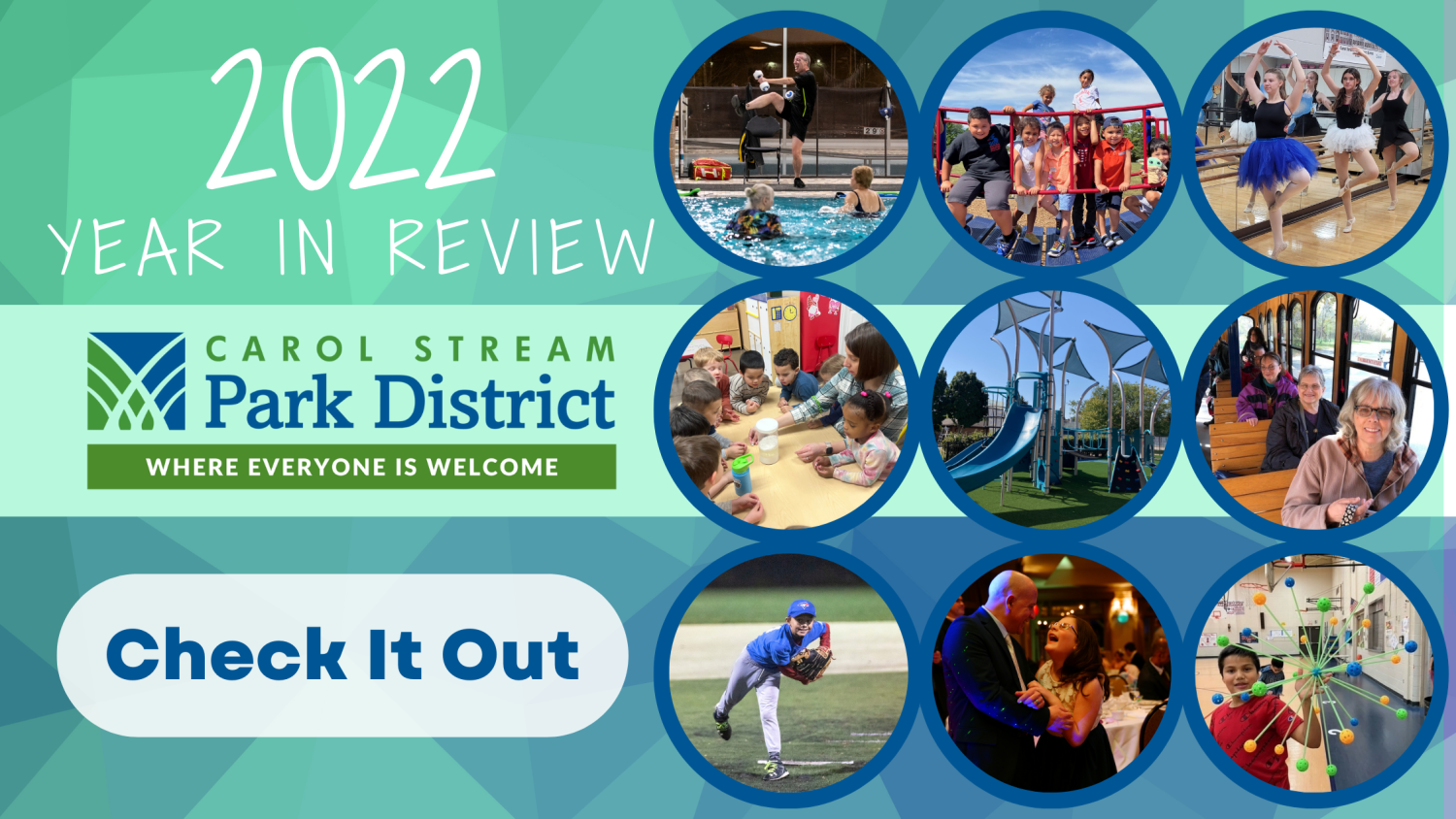 2022 Year in Review
Posted on March 28, 2023
Read our 2022 Year in Review!
This annual publication focuses on the year's successes and highlights, projects, changes and challenges, on a district-wide basis. Read about our Board of Commissioners, Carol Stream Parks Foundation, Veterans Memorial Plaza, awards, grants, partnerships, finances, parks projects, facilities and highlights from recreational programming.
Executive Director Jim Reuter says "2022 was a comeback year"!
Parks & Recreation – Everyone is Welcome at the Carol Stream Park District!