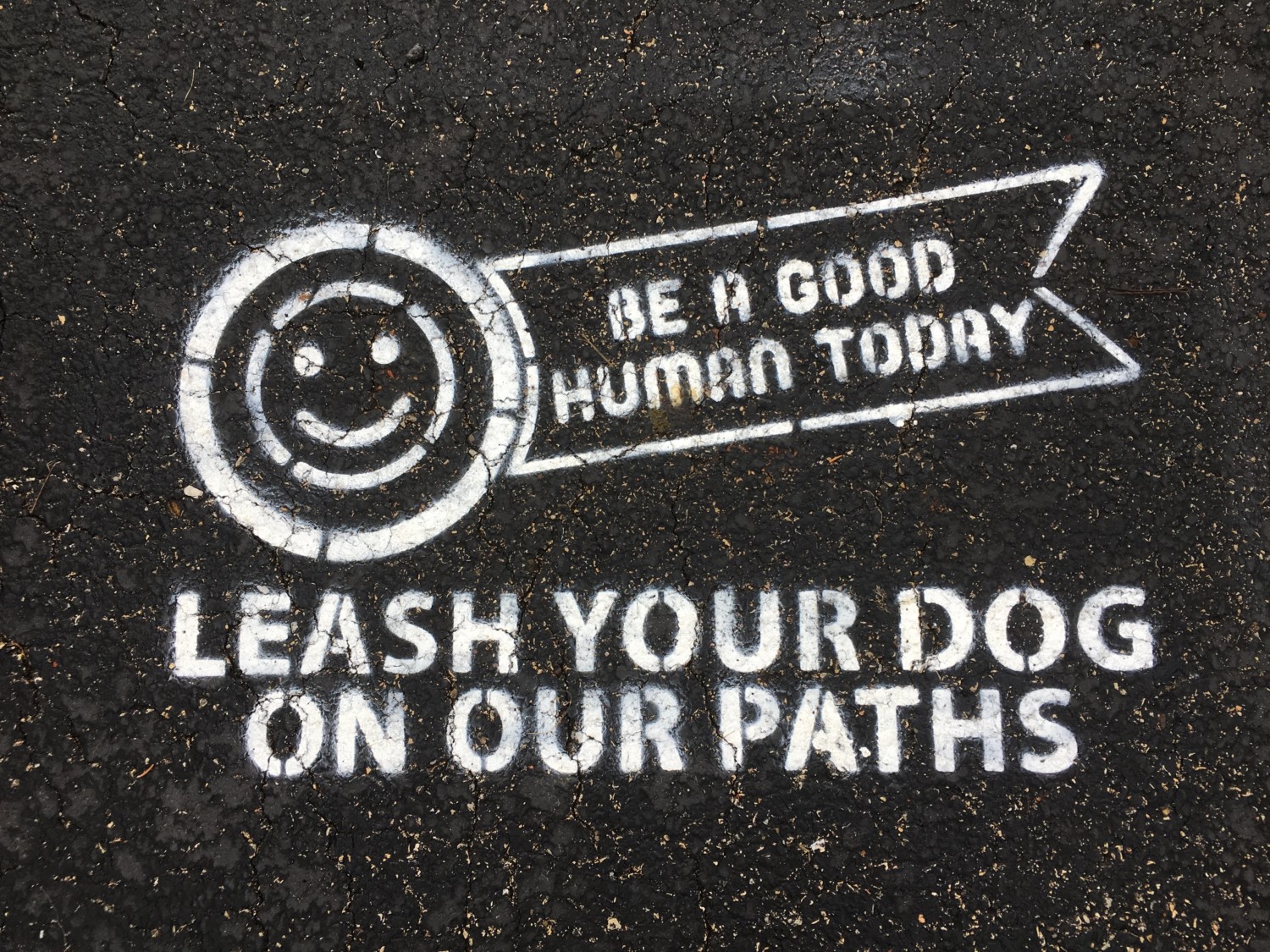 Be a Good Human!
Posted on December 9, 2019
The Heritage Lake path adjacent to Bierman Park, Kent Park and Heritage Lakes Elementary School is a popular path to walk, jog, bicycle and walk a dog. If you're a resident around Bierman Park and walk the Heritage Lake path, you may have seen this message stenciled at the entrances to the path:
The message is a result of our hearing from residents about dogs on that path not being leashed, which is potentially dangerous for other path-goers and especially children should you have an easily agitated dog.
Did you know there are government ordinances in Carol Stream that require your dog to have a Village license and to be leashed on walks? And there's a fine if you're caught for not picking up your dog's poop. You can read these ordinances in great legal detail at VILLAGE ORDINANCES. Search for: ARTICLE 3: REGULATION OF DOGS AND ANIMALS.
The Carol Stream Park District's "Be a Good Human Today" campaign arose from a video we saw from the Forest Preserve District of Will County, entitled "Don't Be A Jerk – Dog Owner Edition." They did a terrific and humorous job to communicate their message about dog ordinances.
Forest Preserve District of Will County
"Don't Be A Jerk! Dog Owner Edition"