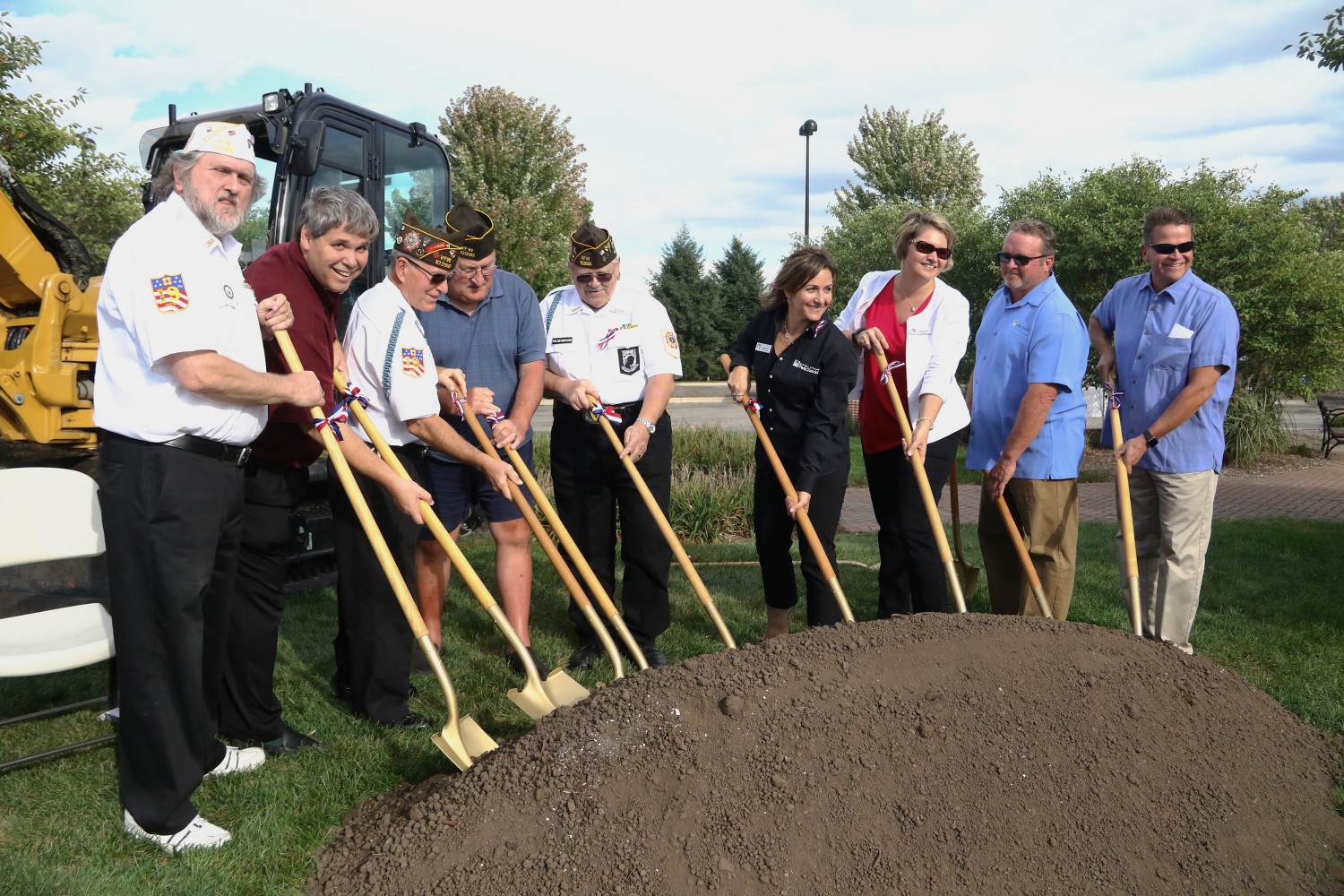 View pictures from Veterans Memorial Plaza Groundbreaking
Posted on September 26, 2018
On Friday, September 21, we broke ground for the Veterans Memorial Plaza at Town Center! There was a great turn out of support for this exciting occasion. Thank you to all of our wonderful supporters over the last 3 years – we could not have done this without you!
However, we're still about $60,000 short of our goal. This shortage requires us to phase in aspects of the project while fundraising continues, which is doable but extends the project's completion date.
Help us reach our goal! There are many ways you can contribute:
To make a charitable contribution to the enhancements and beautification of Veterans Memorial, send your tax deductible donation to the Carol Stream Parks Foundation, a 501(c)3 charitable organization.
Carol Stream Parks Foundation
c/o 849 W. Lies Road, Carol Stream, IL 60188
info@csparksfoundation.org
Make an online donation at GO FUND ME.
Make a donation through the Carol Stream Park District's ONLINE PORTAL.
Run, jog or walk in the Fall 5K Stars & Stripes Shuffle being held at Armstrong Park at 9am on Sunday, September 30. Fee is $30 resident, $35 nonresident. Sign up here:  Women 13762, Men 13761.
Sign up a team to play softball in the Stars & Stripes Softball Adult Tournament on October 6 at Armstrong Park. Team fee is $270 – code 15627.
We are getting so close to completing this project and presenting a beautiful memorial, a gathering place for the Village of Carol Stream residents and visitors and a meaningful and scenic place for our families, Veterans and visitors to honor our fallen heroes.
The Veterans Memorial Plaza Task Force includes members from the Carol Stream VFW, American Legion, Village, Park District, Chamber of Commerce, and volunteers.