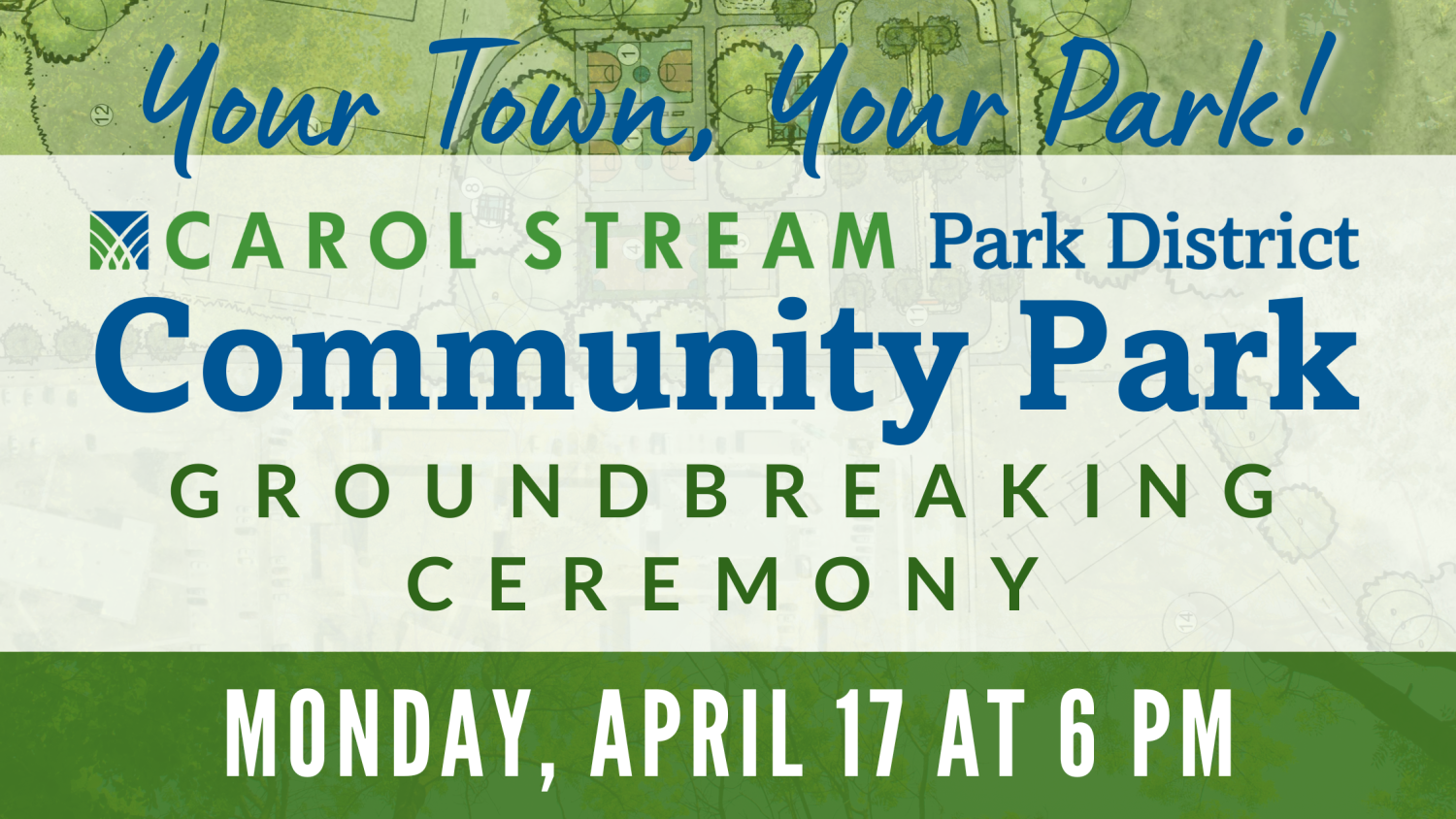 Community Park Groundbreaking, Mon 4/17, 6pm
Posted on April 13, 2023
Monday, April 17, 6:00 pm
On behalf of the Carol Stream Park District Board of Commissioners and Staff, we are excited to invite you to join us for a Groundbreaking Ceremony to kick off the Community Park Renovation Project.
This project is possible through a grant from the DuPage County Community Development Block Grant, a land donation from the Village of Carol Stream, and the District's Park Board commitment to bringing recreational opportunities and space to this area of the community. We are excited to begin construction for a park that will be enjoyed for years to come!
Please share this news with your staff, friends and neighbors. All are welcome.