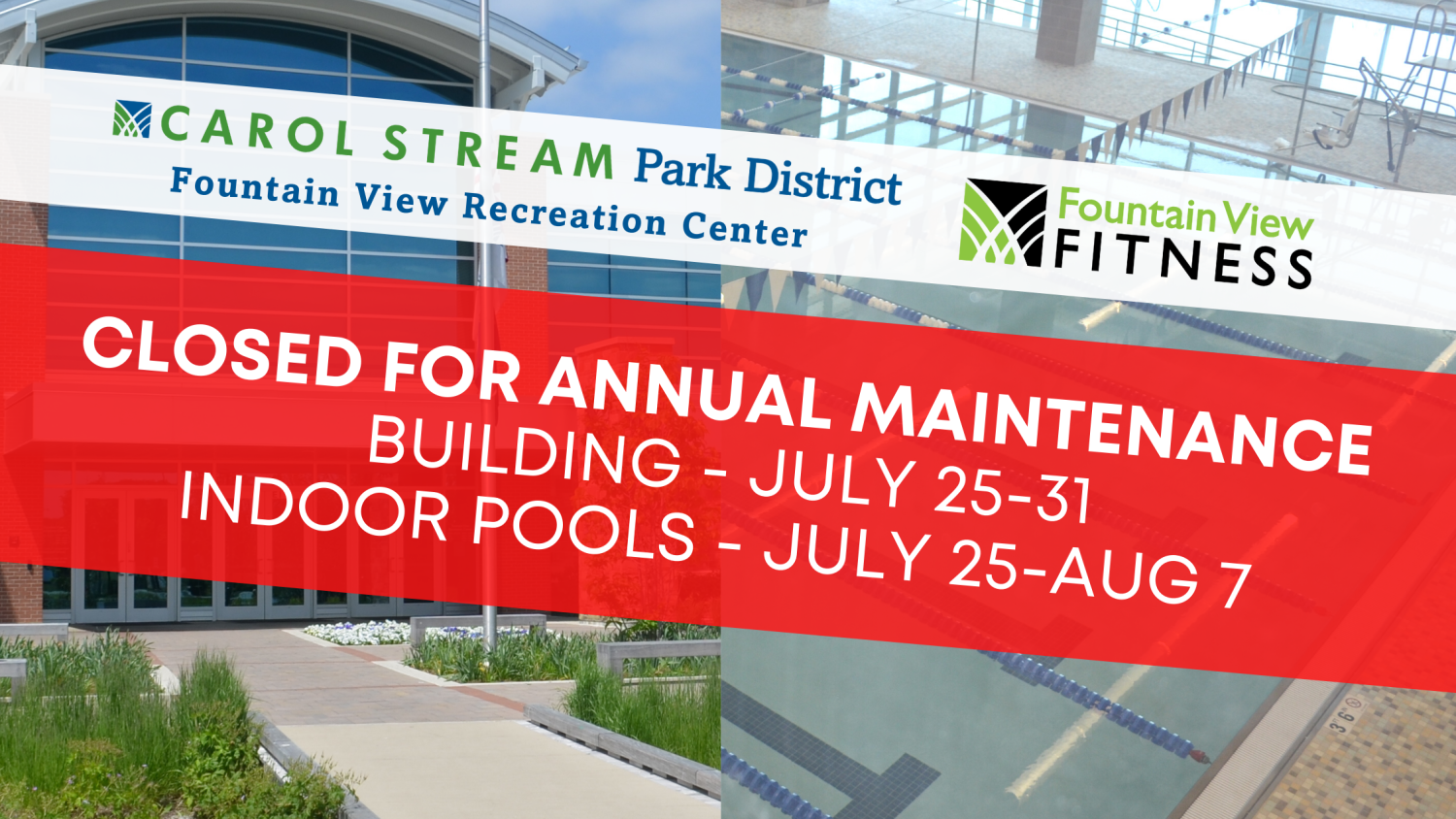 Fountain View Recreation Center Annual Cleaning/Maintenance
Posted on July 22, 2022
Fountain View Recreation & Fitness Center closed July 25-31
Indoor pools are closed July 25-August 7
Each year around this time we close Fountain View Recreation Center to do a deep cleaning and perform general maintenance. Here are just some of the many things we do:
Clean and buff all floors (this requires moving equipment and furniture)
Refinish the giant gym floor and the two fitness studios (this preserves the wood)
Clean locker rooms and all lockers
Polish all stainless steel items to include restroom stalls, railings, fixtures & more
Drain the pools and acid wash them to remove grime and buildup, bring back their shine (this preserves the tile)
Power washing showers
Clean all windows (there are many!)
Replacement of light fixtures
Some painting
This type of cleaning and maintenance requires ladders, scaffolding, power washing machines and tools. Some of this maintenance may produce smells (refinishing floors, acid washing pools), which is why workers will be wearing face coverings within the building. And this type of cleaning and maintenance takes time. Fountain View Recreation Center is a beautiful building, and to keep it operating efficiently and to keep it aesthetically pleasing, this annual cleaning and maintenance is necessary and demonstrates good stewardship in our community.
Thank you to all our visitors and members that use the Fountain View Recreation and Fitness Center for your cooperation. We are eager to welcome you back to a fresh facility!
——————
Alternate aquatic options for Fountain View Fitness & Lap Swim members:
Show your membership card at Coral Cove Water Park, July 25-31, for free admission. One lap lane is available on a first-come, first-serve basis.
Show your membership card at Bartlett Park District Indoor Pool for discounted admission during lap swim hours, July 25-August 7. Access to their fitness center, fitness classes and aqua fitness is not included.