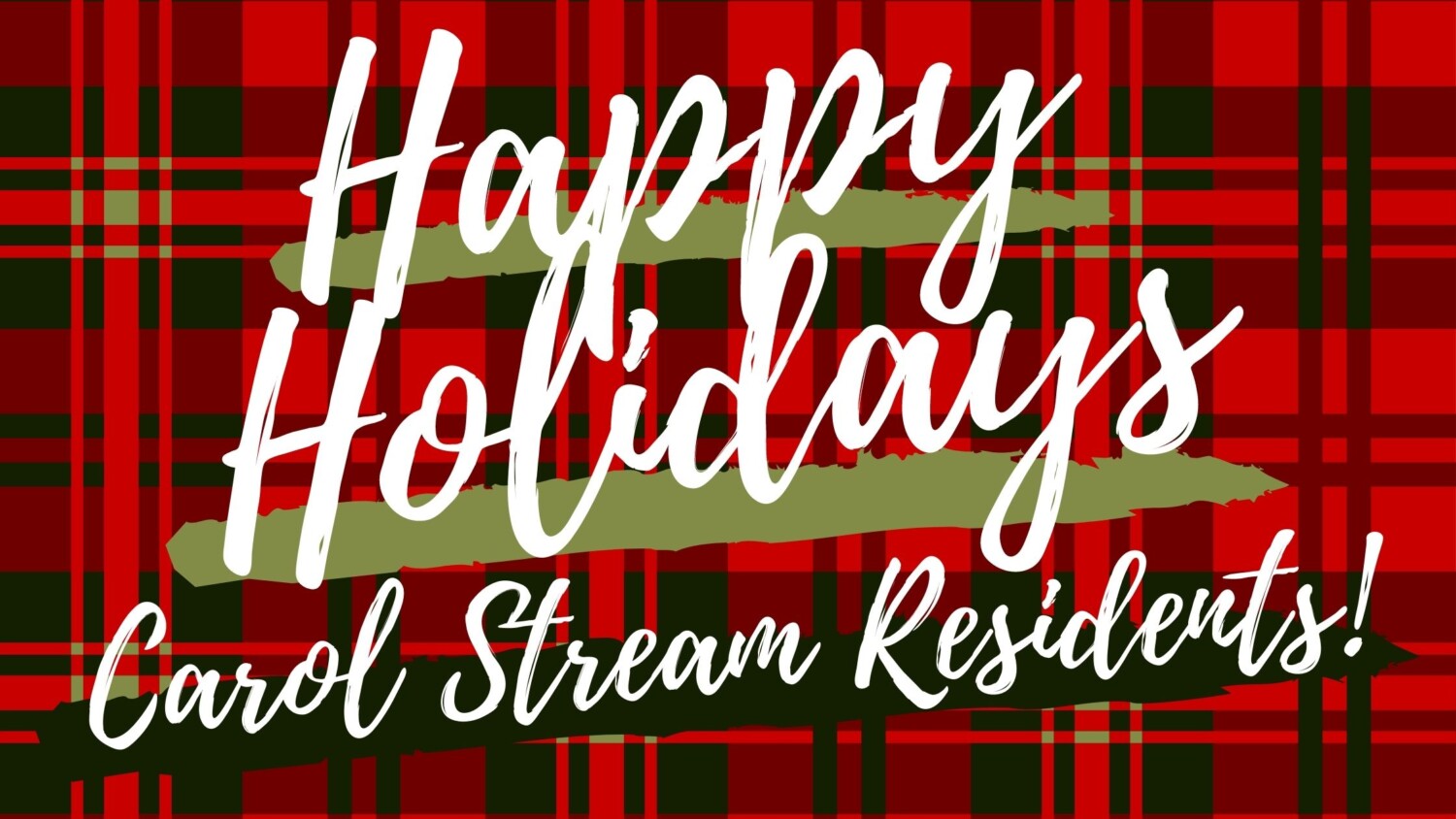 Happy Holidays Carol Stream Residents!
Posted on December 9, 2020
This Holiday Season will be thought-provoking, to say the least. In the midst of the pandemic, we need to remember that the season is about family, love, caring, sharing and giving. Give to those in need. There are many families that need help at this time. Share love and positivity with others. Be nice. Be patient. Spend time with your family. We can still share the joys of the holiday season with some thought, while we social distance to keep ourselves and others well.
The Carol Stream Park District is here for you, always! We are confident in the future and are working creatively to bring activities, sports and recreation to the community. During current mitigations, we can offer virtual, outdoors and one-on-one programs, in addition to in-person special events (when allowed). Keep yourself and the kids busy – we are here for you!
As is the Carol Stream way, a community of friendships and partnerships, I thank you strongly for your support this bizarre year. I thank you for your continued support this holiday season and into the New Year. Keep the faith that 2021 will be a great year. I wish you and your families well! Have a beautiful holiday!
Sincerely, Jim Reuter, Executive Director