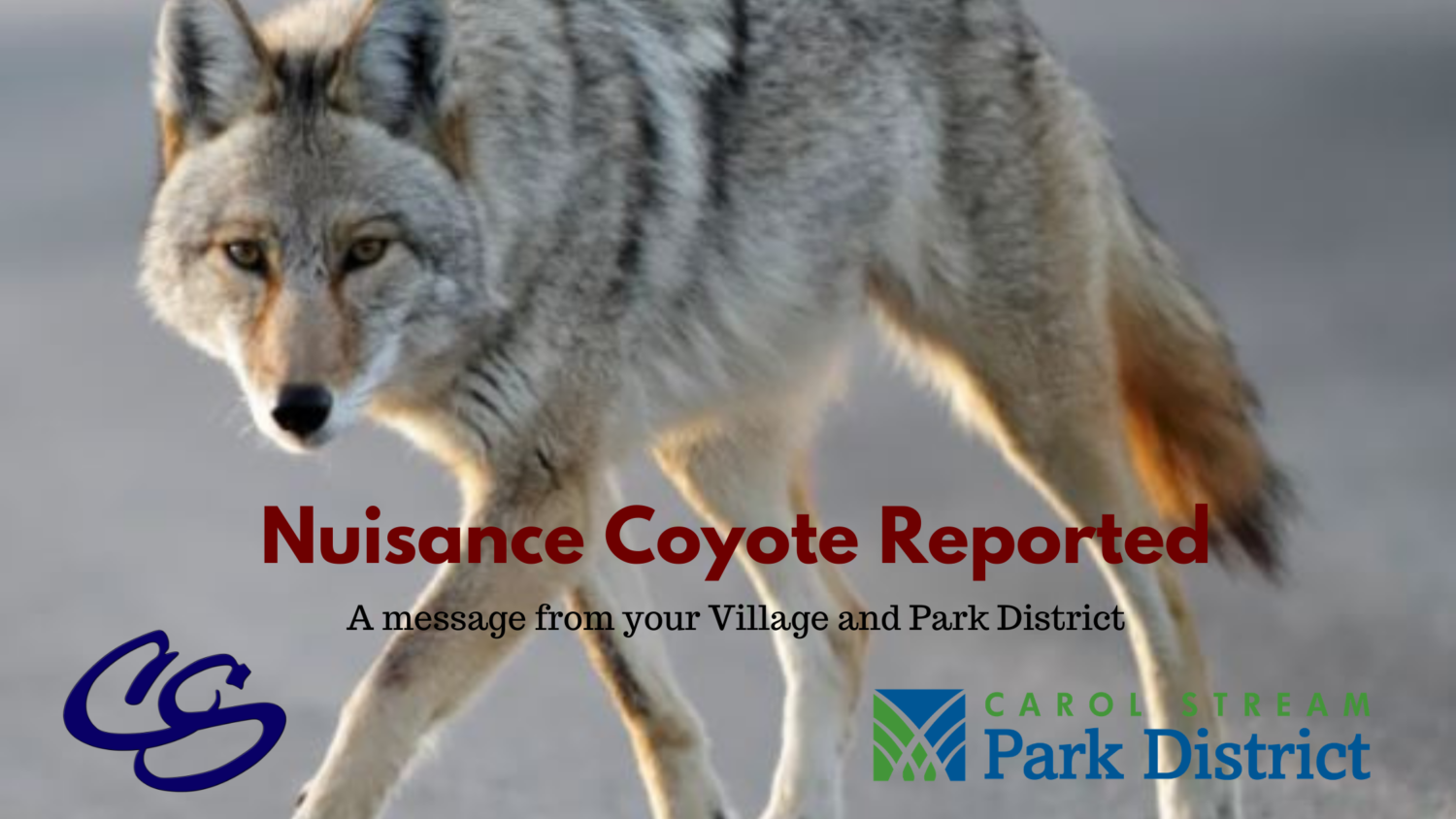 Living with Coyotes
Posted on May 7, 2021
Posted by the Village of Carol Stream, 5/7/21
The Village of Carol Stream and the Carol Stream Park District have been alerted to a nuisance coyote in the prairie areas around North Avenue and Kuhn Road. The prairie areas span from west of Kuhn Road and surround the Carol Stream water reclamation plant. Your Village and Park District are working with wildlife agencies on a solution but also encourage caution in or near natural areas.
Coyote mating season, which sees more aggressive male behavior, ended in March. We are now in den preparation season which may result in more daytime sightings. We often see this increased daytime activity through June as they look for food sources for their recently weaned pups.
We ask the community to do the following to deter a coyote:
Property owners should limit unintentional food sources, such as bird food, pet food, ripe fruit, or trash.
Do not leave small pets unattended outside, especially at night.
Do not run if a coyote approaches you. Yell, stand up straight, and wave your arms (make yourself appear larger), or throw something at the coyote to make it move away.
Teach your kids to throw their arms up in the air and yell "like a monster" to scare a coyote away.
Follow our ordinances that require oversight/restraint of pets and make sure leashes/harnesses are secure. Coyotes will vigorously defend their territory.
Avoid walking pets in or near natural areas and parks after dark. Simply walking your pet in a more residential area keeps everyone safe.
At this time, it is in the community's best interests to use caution and stay aware of your surroundings in or near these prairies areas.
Previous Living with Wildlife article.