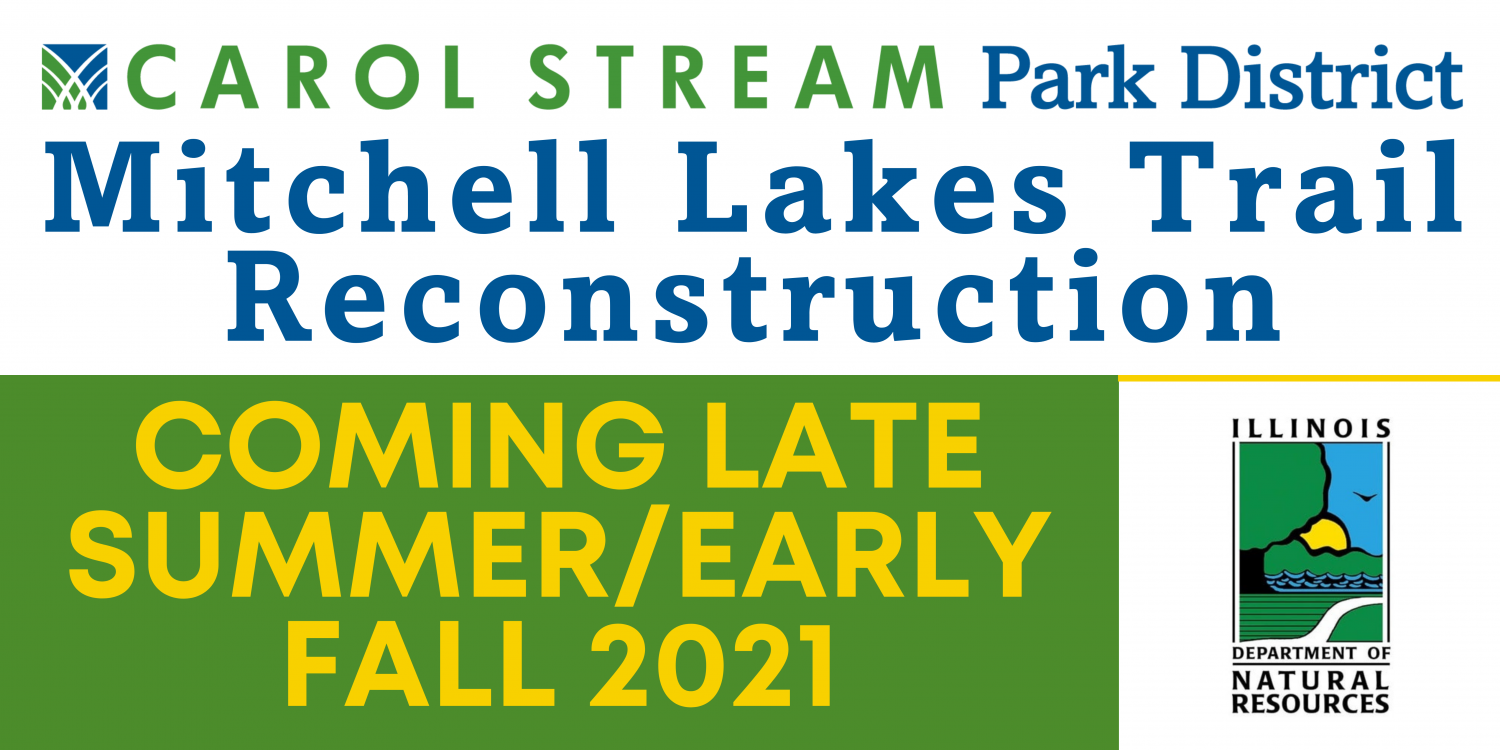 Mitchell Lake Trail
Posted on July 27, 2021
As reported back in March, the Carol Stream Park District is the recipient of a grant award in the amount of $180,000 to renovate a 0.95-mile, 8-foot-wide existing asphalt trail adjacent to Mitchell Lake Park. ADA concerns will be addressed throughout the trail by eliminating excessive slopes, so an individual with a mobility issue can flow freely on the entire trail. Work is set to begin in early September and end in early October.
We are opening bids for this project on Wednesday, August 4. For more information, email shaneh@csparks.org.
The Illinois Department of Natural Resources (IDNR) is administering the funds for the Bicycle Path Grant Program. Funding for the program, which was approved by the Illinois General Assembly in 1989, comes from a percentage of motor vehicle title fees.
The Mitchell Lake Park trail is also joined by the Armstrong and Veterans Park trails. The Veterans Park Trail is joined by the Lies Road trail, which takes a cyclist west to the new Gary Avenue trail and then south to the Great Western Trail.