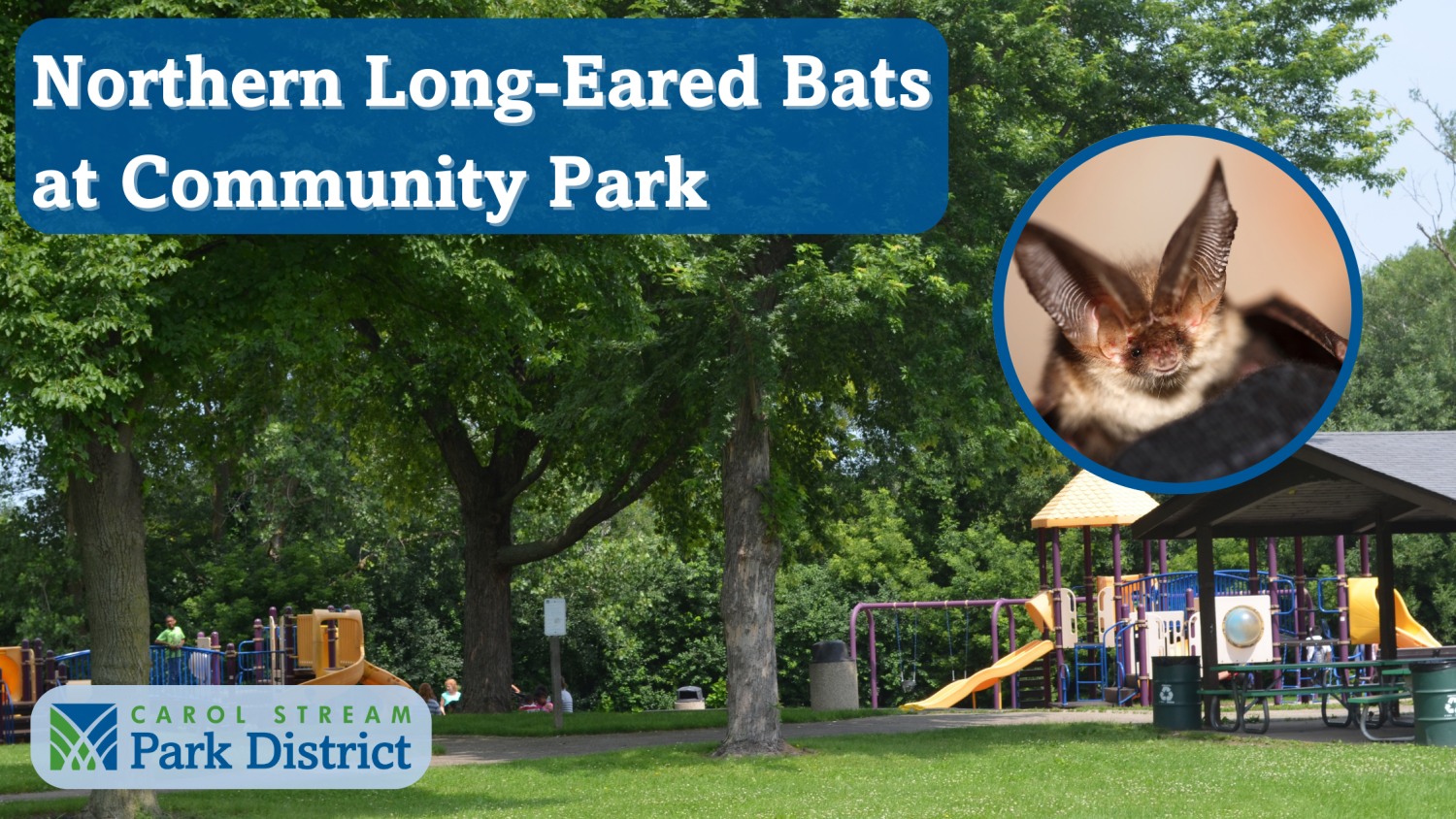 Northern Long-Eared Bats at Community Park
Posted on July 27, 2023
Northern Long-Eared Bats at Community Park
The northern long-eared bat is an endangered species native to the greater Midwest and Northeast. At the start of recent renovations at Community Park, the Carol Stream Park District learned that the park falls within the migration pattern for the northern long-eared bats. These bats often live inside of trees, and although their main cause of mortality is disease, another reason for their recent rapid decline in population is loss of habitat, often due to construction.
The Carol Stream Park District is the recipient of a Community Development Block Grant (CDBG) through DuPage County to cover a portion of the Community Park improvements planned through input from the surrounding residents during the Master Planning Process. The grant requires that the land be inspected by DuPage County landscape engineers, trained to survey the land as well as identify wildlife. During the inspection, park district staff were notified that Community Park was a part of the northern long-eared bat migration pattern, nesting in trees during June and July. Work at the park was restricted until each tree that was slated for removal was carefully checked by the County's landscape engineers. No bats were found in these particular trees. Thus, renovations continue to be on schedule.
The northern long-eared bat is an integral part of the ecosystem. They naturally regulate the insect population by preying on insects using echolocation. It's safe to say, now that we know a little bit about these bats, that we are doing our best to keep them around. A large part of our efforts to encourage the survival of these bats is keeping trees (even some dead ones) in our parks! We hope to keep the northern long-eared bat in Community Park for many years to come!