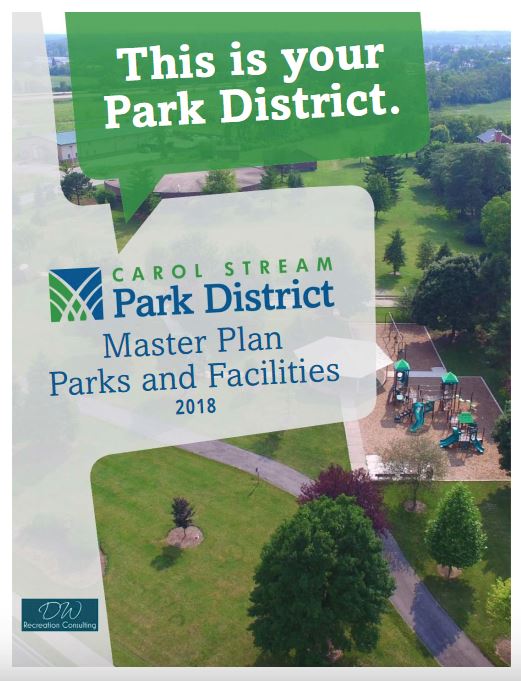 Our Future: Taking Care of What we Have!
Posted on March 14, 2018
View the results of our 2017 Needs Assessment Survey. Browse our 2018 Strategic and Master Plans. We are pleased to provide these documents that guide our future operations and staff.
The Carol Stream Park District conducted a Community Needs Assessment Survey in 2008 that initiated the 2010 referendum, and ultimately brought us the Fountain View Recreation and Fitness Center, McCaslin Park Sports Complex, the Bark Park, and numerous improvements and updates to park district facilities, playgrounds, parks and trails. From that needs assessment, the findings helped in the development and implementation of a comprehensive master plan (community driven) and strategic plan (Board and staff driven). Park District Board and staff used those plans to develop a roadmap that has served the community over the last seven years. With most, if not all, projects complete, we enter a new era of vision, organization, operations, partnerships and community.