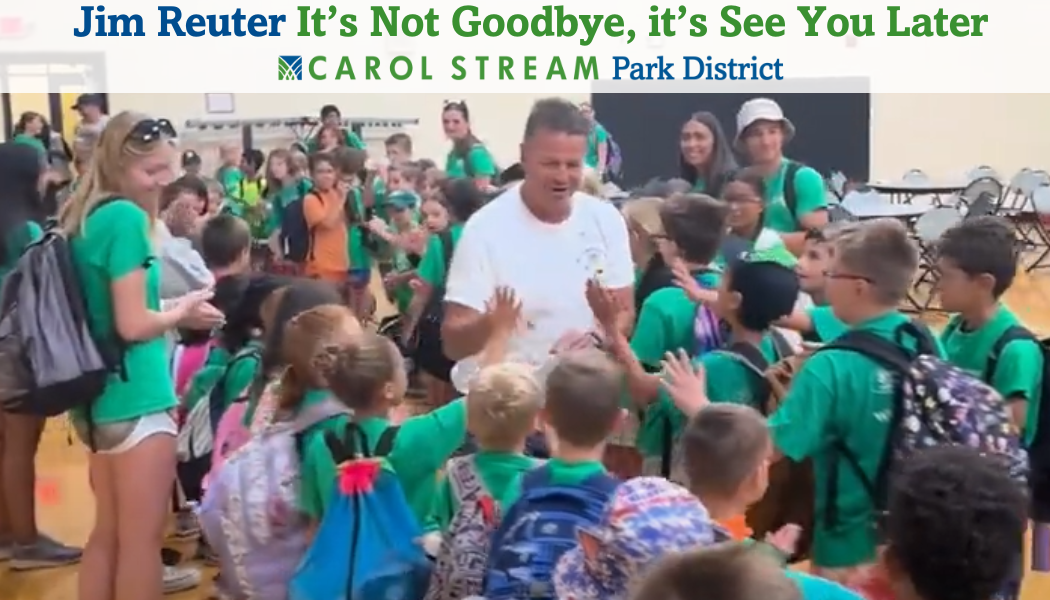 Saying Goodbye to Jim Reuter!
Posted on July 25, 2023
On Friday, July 21, park district campers and staff bid adieu to Executive Director Jim Reuter, who officially retired at "2pm".
This was the last of  many farewells for Jim, but he doesn't plan to be a stranger and we hope to see him back out in our offices and parks again soon!
Watch the "clapping ceremony" for Jim!