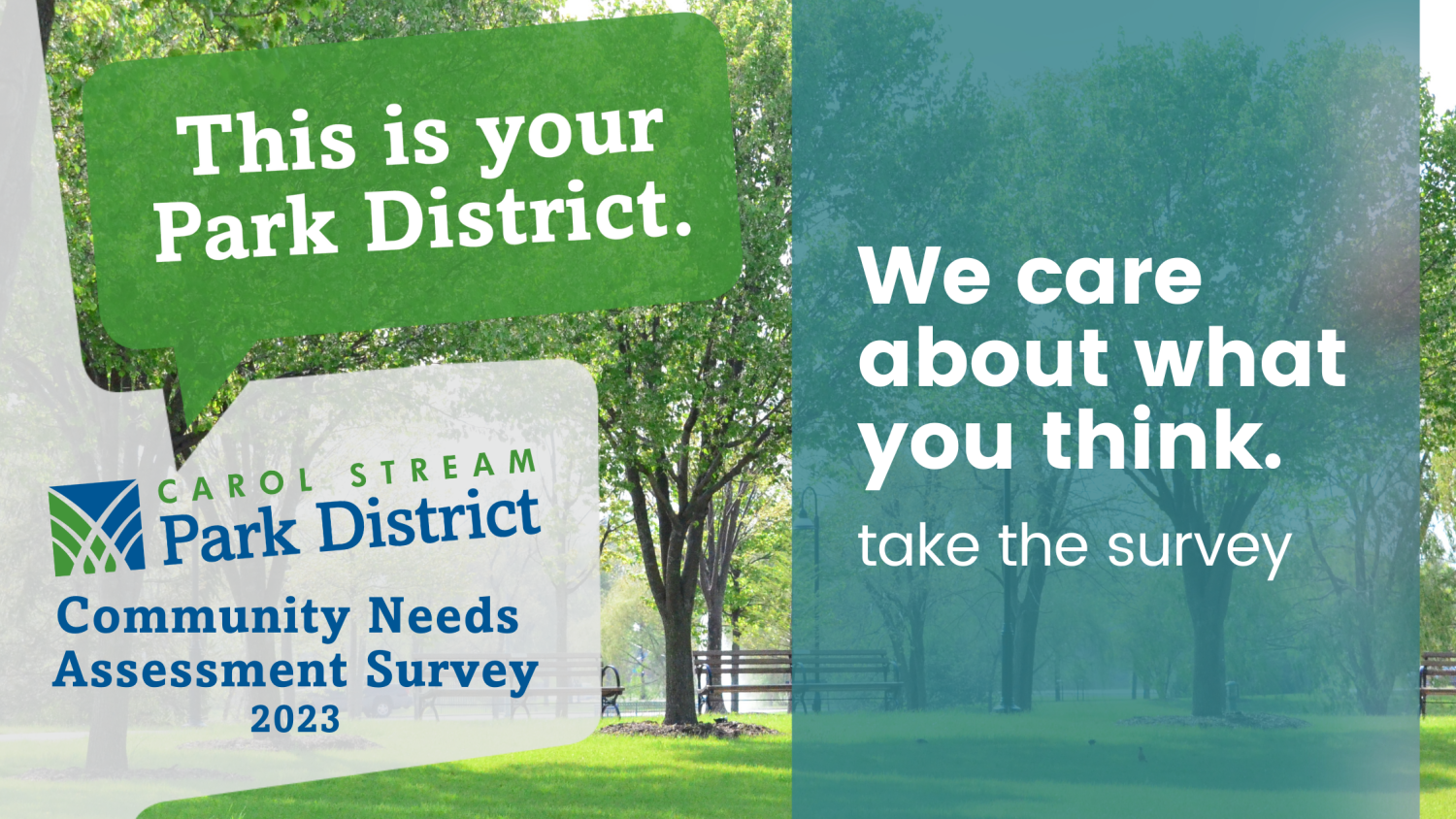 Take Community Needs Assessment SURVEY
Posted on May 15, 2023
2023 Community Needs Assessment Survey
The Carol Stream Park District is pleased to present this important survey to you.
This survey is a way of asking our families, residents and community members what they see as the most important needs of the park district community. Survey results help us identify targeted strategies and prioritize resources to guide future plans.
The survey should take 10-15 minutes. We appreciate your time to take it.