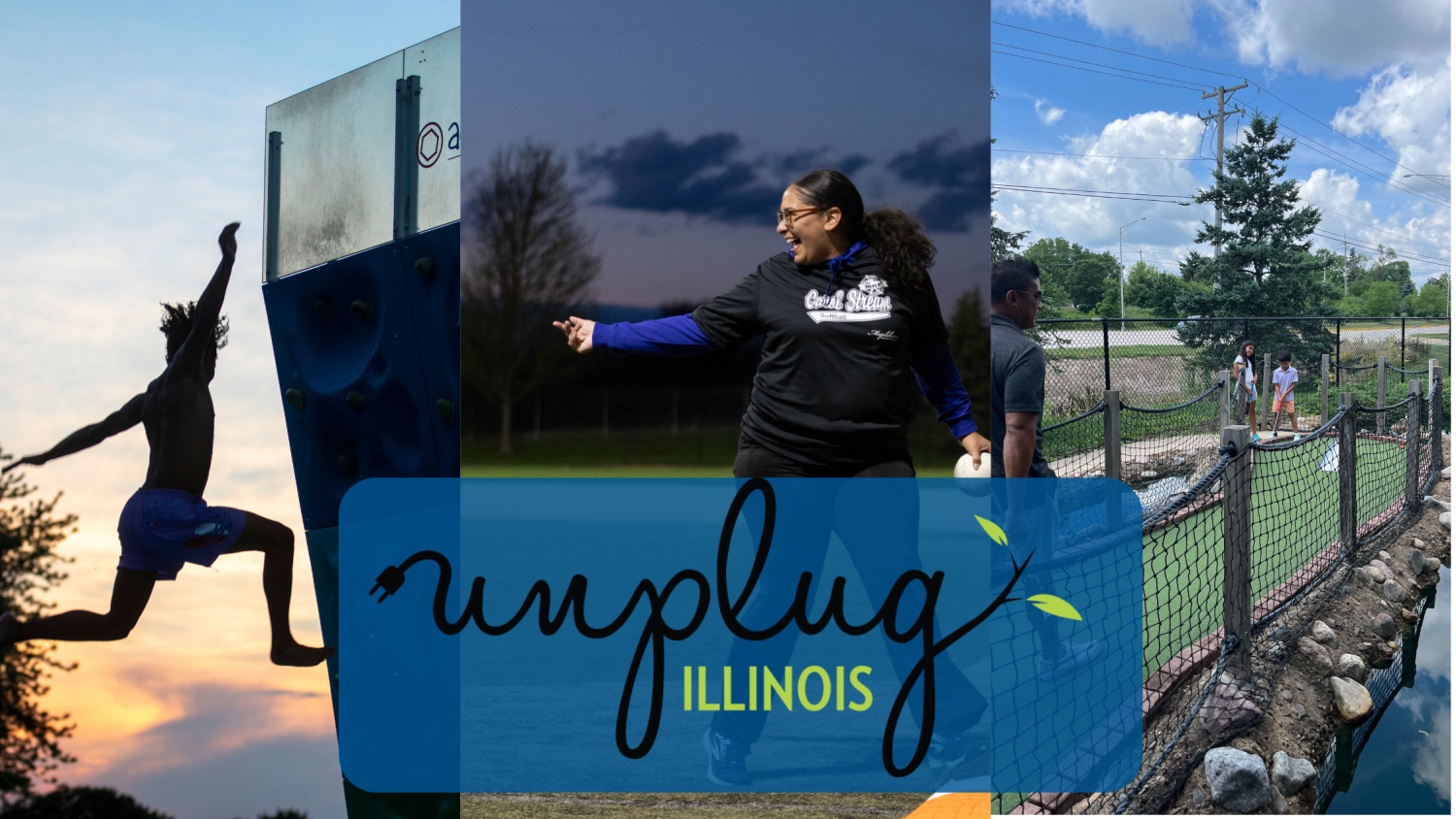 Unplug on July 15!
Posted on July 13, 2023
July is National Parks and Recreation Month. To celebrate, the Illinois Parks and Recreation Association (IPRA) is asking you to take a technology timeout for just one day – Saturday, July 15 – Unplug Illinois Day!
Unplug Illinois is a campaign created by the IPRA that encourages people to unplug from their electronic devices and plug into play, creativity, friendship, adventure and family.
This Saturday, July 15, ditch your phones and devices and unplug for the day! Take a walk, plan a picnic, ride a bike, play at a park. Enjoy the nature around you and fill your lungs with fresh air. Enjoy the day at Coral Cove Water Park, or play a round of mini golf at Coyote Crossing. How about a pickup game of kickball with friends?
Spending time outdoors can improve overall health and wellness. The outdoors offer many opportunities to be physically active. Whatever you enjoy doing outdoors, this day is for you.
So do it! Unplug for the day and enjoy the benefits! 😊