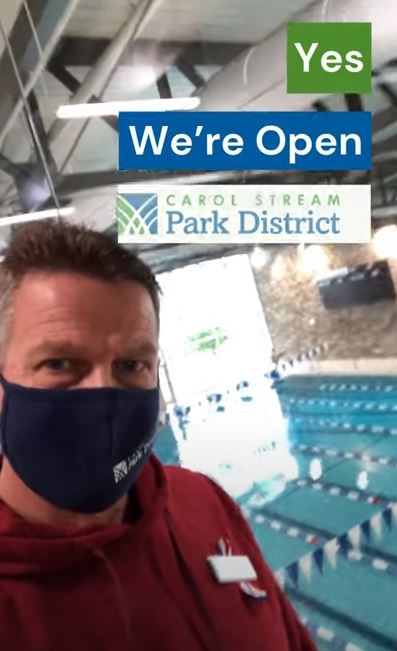 We are Open for Business!
Posted on October 27, 2020
Executive Director Jim Reuter did a series of video clips to let you all know that your Park District is open for business!
The Fountain View Fitness Center is open, which includes the indoor lap pool and track, in addition to the equipment floor and group fitness classes. We are cleaning and sanitizing around the clock! We are open for dance classes and gymnastics. Our registration desks are open for in-person registration. We're offering Remote Learning Childcare for parents too, at Simkus Recreation Center. We are taking care to follow the guidelines of the IDPH and the CDC to keep our environments clean, sanitized, germ-free and safe. We are open for business folks! (We do require face coverings while in our facilities.)
View the Video Clips! They're short and fun!