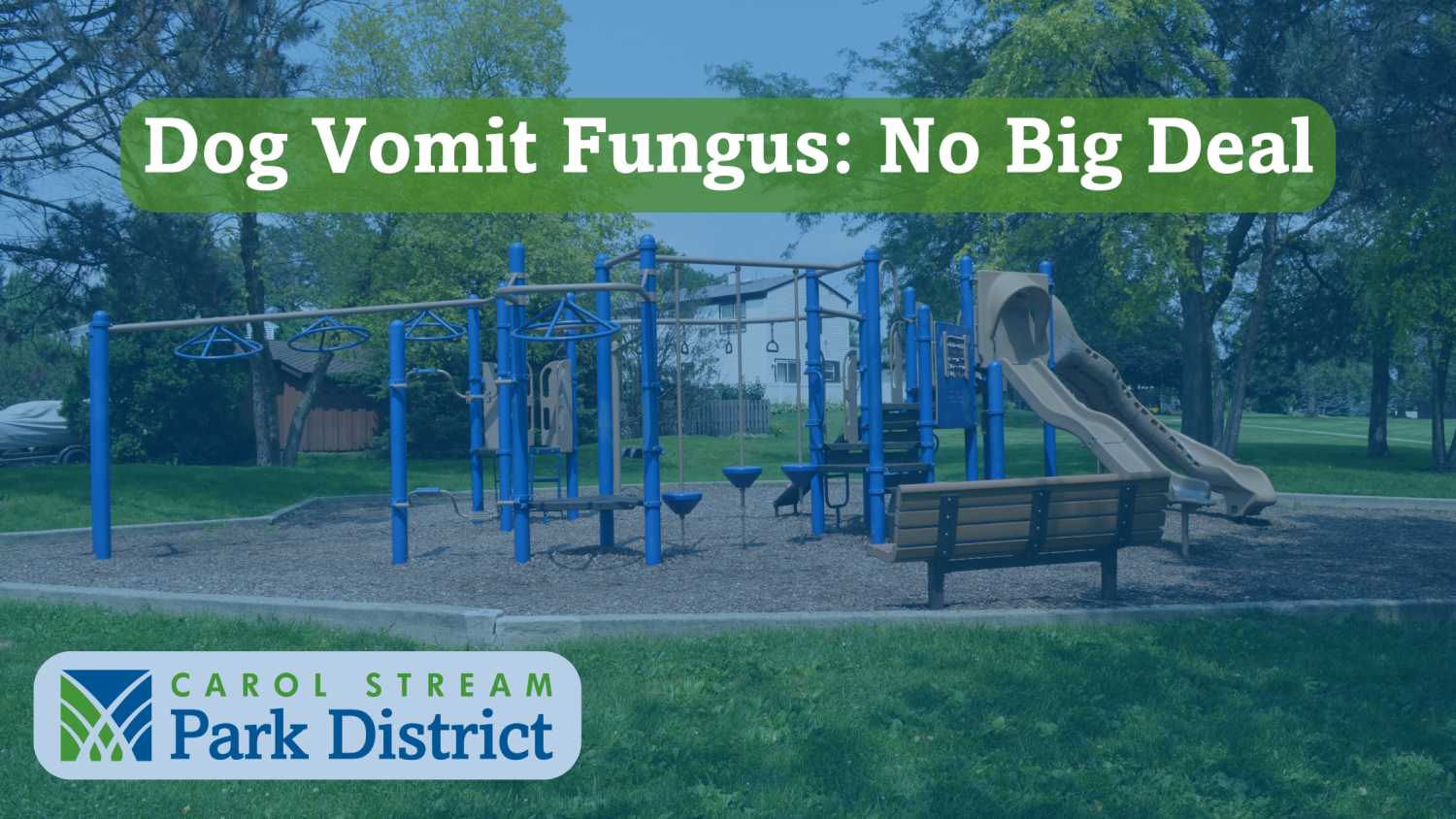 What is Dog Vomit Fungus?
Posted on July 27, 2023
Dog Vomit Fungus (and why it's no big deal)
Recently there have been a few complaints of dog vomit around our parks, and we're happy to inform you that it isn't dog vomit – it's dog vomit fungus. This slime mold is not so creatively named for its strong resemblance to dog vomit, but rest assured there is no need to blame your neighbor's golden retriever – it is totally naturally occurring. The most important thing to know about dog vomit fungus is that it isn't harmful to people, pets or wildlife (but it's definitely gross looking).
Technically dog vomit fungus is a slime mold, and it is most often found in tree bark, wood and mulch especially in dark, moist areas – thus explaining why you might see it on the playground in mulch from time to time.
So now you know all about dog vomit fungus and why it's no big deal. 
So don't blame me!